Did you know that I wanted to be a chef? A bouncy, blonde Emeril. As a high schooler, I loved watching the Food Network, cooking with my grandma and well, eating. Going to culinary school seemed to be a no brainer, right?
After enrolling that fall, it wasn't long before I realized that my lack of career research was a big, big mistake. Being a chef in a restaurant was a rougher world than television depicted. It meant working long, late hours (Good Morning), being in extremely hot environments (did I say hot?), standing for 8-10 hours at a time (ouch!) and not much interaction with people (so lonely). While I loved food and eating, I realized that I liked talking to people and working regular hours more. I ended up transferring to an academic university, where I found the Communications industry to be better suited to my strengths. However, had I done more research about the culinary track before committing to it, I would have saved myself a lot of frustration, time and money.
Whether you're about to start college or thinking about your next job/internship, I encourage you to not only think about your career pathway but also what your abilities, interests and values are.  
Perhaps you've thought about being an architect but you can't imagine working in an office and aren't too enthusiastic about school. These preferences might mean that this profession wouldn't be the best fit for you. 
How do you find out what careers would be a good match? There are some really great tools and resources out there, one in particular is called ACT Profile.
ACT created a unique map that organizes occupations based upon 4 points, your desire to work with either data, ideas, people or things. Within these points are industries and within the industries are a series of professions. For example:
1. Likes working with Data & People
        a. Management
                i.     Office Manager
               ii.     Public Administrator                                                 
               iii.     Project Manager
               iv.     Event Planner
By selecting one of these professions, it takes you to a new page that tells you the characteristics of the position, what the schedule is typically like, any physical demands, salary expectations and the amount of training/education involved.
After registering (it's free!), you can take 3 inventory assessments that look at your interests, abilities and values. Afterwards, on your map it shows what industries are best aligned to your strengths and preferences. 
Some of you will take these inventories and realize that yes, you were right on point with what you want to do. For those of you who find this, that's awesome. However, I challenge even the most confident of individuals to use one of these tools. If anything it's a great confidence builder and could provide you insight into something you never knew you were good at.
Every week from now until our MYEEP in SF event on February 7th, 2014 we'll be highlighting a new industry. Check the website for an overview as well as local resources and opportunities. Make sure to check Facebook and Twitter for daily stats and information about this career path.
Have a particular profession or organization that you would like us to highlight? Send me an email at amanda@myeep.org
Happy Exploring!
As you may have heard, I am leaving my position as the Associate Director of MYEEP and wanted to take a moment to thank everyone in the MYEEP family.  I have had the opportunity to learn so much over the past four years.  Regardless of whether you are a youth, a parent, a coordinator, a worksite supervisor, an agency partner or a staff member — I have learned a lot from you!
Here are some of the things you have taught me:
Never underestimate the ability of youth to meet high expectations.  Whether it's a complicated workshop topic or a challenging project, I've learned that if you are willing to believe in youth, provide them the appropriate support, they can achieve many great things.
A program is only as good as the people running the program. MYEEP has the good fortune of having a lot of talented people working on the various aspects of the program and I learned that you can have a great system, great curriculum and great ideas but it's great people that make the program great. 
Collaboration is a beautiful thing. MYEEP is a wonderful network of funders, non-profits, companies, volunteers and multi-generational families. Some of our biggest supporters are former MYEEP participants who are now working in various industries around the city and around the world!  
I am sad to leave such a wonderful program but am looking forward to hearing about all of your accomplishments this next year and for years to come! 
All my best,
Becky Lai
Are you in the 11th or 12th grade and live and attend high school in San Francisco? If so, you are invited to apply for our sister program, SF YouthWorks! YouthWorks interns work up to ten hours per week in city government departments from October through May, and will be paid $10.55 per hour. Applications are due by 5pm tomorrow, September 12th.
For more information, please visit sfyouthworks.org
The 2013-2014 MYEEP School-Year Application is now available for download or pick-up. Please click the link above or below to download and print the application. Alternatively, you can visit any of our ten MYEEP locations to pick-up a printed copy.
Applications must be submitted by the applicant in-person to the MYEEP location closest to where they live or go to school by Friday, September 6th.
For those applying to either of the Community Youth Center locations, please note that both offices will be closed on August 28, 29, and 30. Also, for those applying to Young Community Developers, the application due date is Wednesday, September 4th.
If you have any questions or concerns, please email us at info(at)myeep.org or call us at (415) 202-7903.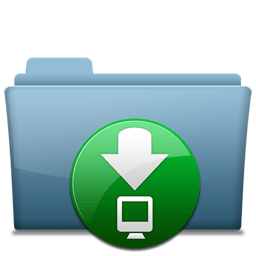 We would like to welcome our new coordinator at CYC, Selena Levy! Selena is a Bay Area native who began working with youth during her time at Willamette University in Oregon where she studied politics and gender studies. Prior to joining MYEEP, Selena was the Project Coordinator for Generating Leadership Opportunities in the Workforce (GLOW) program at CYC. GLOW provides job replacement and job readiness training, case mentoring, education and career counseling, and other services in an effort to keep youth out of probation and from further involvement with the justice system. Aside from working with youth, Selena plays soccer, basketball, is in a triathlon club, and enjoys listening to anything that you can dance to. She knows English and Spanish and her favorite food is vegan donuts. Selena looks forward to working with more MYEEP worksites, the youth participants, and gaining more youth development experience.
- Haley Huang, Summer MYEEP Central Office Intern