3 tags
MY Path™ Request for Proposals!
Our friends at Mission SF Community Financial Center have released an exciting Request for Proposal!  If you're looking to develop a savings component for your youth workforce program, definitely consider submitting a proposal.  They were super integral in helping MYEEP set up our own savings program and we'd highly recommend them as a partner. From their website: Mission SF...
8 tags
2013 university day
Once again, MYEEP had a wonderful time at the University of California, Berkeley's "Cal Day" open house! Over 100 of our participants joined in on the festivities including student organization tables, open lectures, dorm tours, and of course, the free giveaways. A special congratulations goes out to Group 7 and their Coordinator Chaperone, Tyree Johnson for winning this...
2013 summer application is out! →
MYEEP's 2013 Summer Application is now available here. You can also pick up an application at any of our ten locations. To be eligible for MYEEP this summer, you must meet ALL of the follow requirements: 14 to 17 years old on June 3, 2013 Resident of San Francisco Will not graduate high school by May 2013 Enrolled in school of GED program Able to obtain a work permit Applications must...
9 tags
in my own words [haley huang]
For the current school-year program, MYEEP Central Office is hosting one wonderful intern, Haley Huang, from our JVS location. Haley is currently a 9th grader at Lowell High School and is working as the Communications Intern for Central Office located at the Japanese Community Youth Council (JCYC). Keep reading below to hear Haley's thoughts on MYEEP! I love it here at JCYC. Everyone is...
4 tags
2 tags
bi-rite jobs info session
West Bay Conference Center 1290 Fillmore Street (cross street: Eddy) Thursday, February 7, 2013 4:30p-5:30p Bi-Rite is hiring cashiers, ice cream scoopers, deli servers, service butchers, cooks, produce and grocery stockers, supervisors and a visual merchandising assistant for the new market (550 Divisadero St), the existing market (3639 18th St), and the creamery (3692 18th St)!  Most...
5 tags
cash for college
Cash for College can help you find grants, loans, and scholarships for college.  The workshops are free and any high school senior that attends, completes a survey, a submits their FAFSA & Cal-GRANT by 3/2 becomes automatically eligible for a $1,000 scholarship! Here's what you should bring when attending the workshops (if applicable): Social Security card for each family member ...
4 tags
maisin scholar award →
Are you a graduating senior in the San Francisco Unified School District? If so, make sure you check out the Maisin Scholar Award Program. The program aims to select a recipient from each SFUSD high school, including county and charter schools. Recipients are awarded as much as $2,000 annually for up to four years of post-secondary scholarship support. "The Maisin Scholar Award Program was...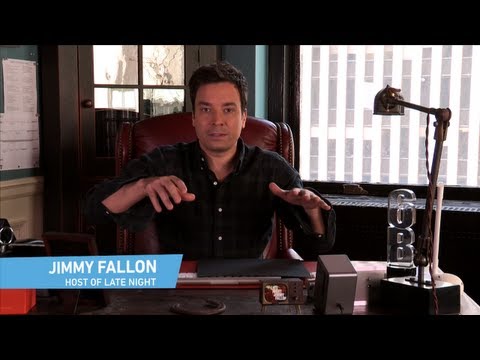 2 tags
Don't forget to apply for the Free Muni for Youth... →
3 tags
2 tags
"Study Tip for Finals Week: Don't try to do all your studying the night..."
fall development plan presentations are next week!
Since October, MYEEP Participants have been hard at work on personal development plans.  As we get closer to presentation week, here are a few handy public speaking tips! Check back next week for presentation highlights!
"The only way of discovering the limits of the possible is to venture a little..."
– Arthur C. Clarke
Watch
Sure, we all know about Firefighters, but did you know there are also Fire Lookouts? Here's an awesome video showcasing a day in the life of a Fire Lookout. This video serves as a pleasant reminder that there are an infinite number of job opportunities out there we may not even know existed. 
1 tag
decision making workshop
MYEEP Participants are practicing their decision making skills this week!  Yesterday at the Chinatown MYEEP location, youth participated in a Cruise Ship Survival Challenge where they had to make decisions as a group to pass several risky obstacles like fighting off Donkey Kong and cooking food to survive.  Then they learned how to use a Decision Making Guide to think through high school...
agency spotlight: vietnamese youth development...
As you know, MYEEP is a collaboration between ten different non-profit agencies throughout San Francisco. We spoke with Stephanie Ha (MYEEP Coordinator @ Vietnamese Youth Development Center) to learn more about one of our agencies: VYDC! What is the Vietnamese Youth Development Center's mission? Our mission is to provide direct assistance to Southeast Asian and neighborhood youth in the...
the myeep running team
Some of our MYEEP CITs, family, and friends are running in this Saturday's San Francisco Aloha 5K! Please help support our team by making a donation HERE. All proceeds will support the youth programs at the Japanese Community Youth Council - which includes MYEEP!
first week of fall workshops
Our first week of fall workshops finished up last Friday and what a week it was! To kick off the School-Year Program, all participants learned about life responsibilities, teambuilding, and introductions to development plan building and financial literacy through the MY Path Savings Program with Mission SF. But of course, we wouldn't be MYEEP if we didn't incorporate some fun...
3 tags
why do you want to be in myeep?
Thank you to all those who applied to be in the MYEEP Program this school year. This year we tried something new, we asked participants to write a paragraph on why they want to be in MYEEP, what skills they are hoping to learn and why they think they should be accepted into the program.   We've really enjoyed reading everyone's paragraphs and wanted to take the time to share a few...
"Your work is going to fill a large part of your life, and the only way to be..."
– Steve Jobs
thanks for eating ice cream!
Thank you to everyone who ate ice cream on August 31st to support MYEEP! We had a great time visiting all 5 shops - Bi-Rite Creamery, Joe's Ice Cream, Mitchell's Ice Cream, Mr. and Mrs. Miscellaneous, Polly Ann Ice Cream - and handing out some cool MYEEP prizes to our wonderful community supporters. We'd also like to give a special thank you to Mitchell's Ice Cream for...
2nd annual ice cream fundraiser
Help MYEEP say goodbye to summer with our 2nd Annual Ice Cream Fundraiser this Friday, August 31st, 2012! We have partnered with five of San Francisco's most iconic ice cream shops: Bi-Rite Creamery, Joe's Ice Cream, Mitchell's Ice Cream, Mr. and Mrs. Miscellaneous, and Polly Ann Ice Cream. These five shops will donate a portion of their sales from August 31st to our program -...
2012-2013 myeep school year application
Our 2012-2013 MYEEP School Year Application is now available! Please click here for more information on the application process. To be eligible for MYEEP, you must: Be a San Francisco resident Be enrolled in school or a GED Program and have not received your diploma or certificate yet by the start of program School Year Program: Be in the 9th grade or 10th grade (as indicated on your Student...
2012 myeep scholarship winner
We are happy to announce the winner of our 2012 MYEEP Scholarship - Jiahui Jack Zhen! Most recently, Jack was a Counselor-in-Training during our 2011-2012 MYEEP year. We are extremely proud of Jack and pleased to be able to contribute $1,500 to his college education. Jack graduated this year from George Washington High School and will be attending San Jose State University in the fall with a...
great summer program, everyone!
Last week was the end of yet another great Summer MYEEP program.  Thanks to all the wonderful youth interns, coordinators, and worksite supervisors involved for making it happen! Stay tuned for the School Year program application which will be released on Monday, August 20.
2 tags
2012 one city scholarship
Attention all college students or soon-to-be college students in San Francisco! Check out the 2012 One City Scholarship presented by the San Francisco Youth Employment Coalition! Eligibility: Must have participated in a program of a YEC member-agency (includes MYEEP). Must be enrolled in a certified college, university, community college, or vocational training program for Fall 2012.  Youth...
1 tag
summer employment kicks off!
Today marks the end of our first week of summer employment in MYEEP!   We are excited to be partnering with over 120 wonderful non-profits, businesses, libraries, and recreation centers in San Francisco this summer who have graciously volunteered to train, supervise, and challenge our MYEEP interns.  Our interns started work this past Wednesday and are getting the opportunity to put their...
2011-2012 program-wide graduation
On May 8, 2012, MYEEP held a Program-Wide Graduation at the Jewish Community Center of San Francisco. We had over 300 MYEEP participants, worksite supervisors, family, and friends in attendance. The celebration was amazing with performances by our youth from Jewish Vocational Service and Horizons Unlimited - two of our collaborative agencies - and an uplifting talk from motivational speaker...
2012 university day
Annually, the Mayor's Youth Employment and Education Program hosts an event that provides the opportunity for a 100+ youth to discover college life. Over the course of one Saturday afternoon, youth and their chaperones combed the campus of the University of California, Berkeley, competing in a fierce, multi-group scavenger hunt. The participants were challenged to locate various locations on...
2 tags
"Attending weekly workshops has created a safe environment for me to learn, have..."
– Emily Huang 2011-2012 MYEEP Participant, Community Youth Center Chinatown Location
2 tags
scholarship applications now available!
Are you a current senior in high school? Are you a MYEEP Alumni or a current CIT? If you said yes to both of these questions, then you can apply for the MYEEP Scholarship! Completed applications are due by Monday, June 4th at 6pm. Submission instructions can be found on the first page of the application. Good luck! Download the 2012 MYEEP Scholarship Application here.
1 tag
2012 university day winner
It was a tough decision selecting this year's University Day Scavenger Hunt winners, but one group stood out above the rest.. Congratulations Group 11! Kevin, Shirley, James, Berry, Kenneth, Carrie, Caroline, Vinci, David, Hao Feng, Nancy, Ali, and MYEEP Coordinator Daphne! You will each get your prize at graduation on May 8th!
1 tag
our summer application is here!
Our 2012 Summer Application is now available! Feel free to download the application here or pop into any of our ten locations to pick up a paper copy. San Francisco High Schoolers ages 14-17 are eligible to apply. (If you are a high school senior graduating this spring, you are not eligible for the program. Sorry!) Please note that the youth applicant MUST submit their application in-person to...
please pardon our dust
Please pardon our dust!  We have taken down our website to make some key improvements.  We hope to be back up in a few days. MYEEP Summer Applications will be released on Monday, April 16!   Feel free to stop by one of our MYEEP locations to pick one up.   The application will also be posted on our website for you to download. If you have any questions, feel free to send us an email: info at...